Diving Clinic at Old Dominion University
<![if !vml]>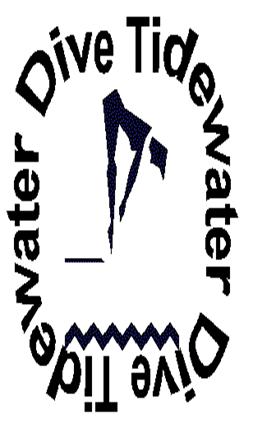 <![endif]>
Springboard Diving
Diving
Clinic
Dive Tidewater is offering a springboard diving clinic at Old Dominion during the Fall and Winter of 2002. During the clinic, the staff will be teaching a variety of skills including;
1. Basic trampoline and tumbling
2. Dryland drills (flexibility, strength, and agility)
3. Forward approach and back press
4. Basic dives, somersaulting , and twisting
What to bring
All divers are asked to bring the following:
1. A bathing suit (boys must wear a speedo or a jammer!)
2. A towel or sammy
3. Tennis shoes (must be able to run and jump in them)
4. A pair or exercise shorts and a t-shirt
5. A water bottle or plastic container
Session #1
Session 1 will begin on Saturday the 7th of September. The session will continue on Saturdays and Sundays for six weeks ending on Sunday, October the 12th.
Session #2
Session 2 will begin on Saturday the 2nd of November. The session will continue on Saturdays and Sundays for six weeks (there will be a week off in the middle of the session for Thanksgiving) and will end on Saturday, December 14th.
Basic Session info
Due to the pool time available to us, we will break each session into two groups, beginner and intermediate. The beginners group will practice from 4:30 – 6:00pm and the intermediates will practice from 5:30 – 7:00pm. There will be a two week break between the two sessions in October. Divers will choose to practice either once or twice a week (6 or 12 total practices). A diver can make up any practice throughout the session by staying for an extra time slot or coming an extra day. Also, at the end of each session, we will host a diving competition to allow the team members to showcase the skills they have learned and improved (dates will be named later).
| | |
| --- | --- |
| 1 day a week or 6 practices | $90/ session |
| 2 days a week or 12 practices | $125/ session |
· All fees for the diving clinic should be made payable to Old Dominion University.
· All payments must be received by the second practice
· In addition to the clinic fees, each diver must be a current member of AAU ($10 membership fee, we have applications)
· There is also an additional $10, Dive Tidewater, fee due at the beginning of each session
<![if !vml]>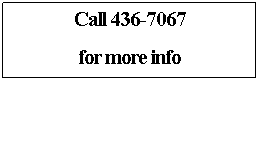 <![endif]>
Head coaches
· Chad Triolet – dove at James Madison University, has coached at ODU for 6 years and has been coaching Dive Tidewater for 4 years with his wife, Amy
· Amy Triolet – dove at Clarion University in PA, was NCAA Division II National Champion in 1996, coached in Richmond before coming to the area, has been coaching Dive Tidewater for 4 years
assistant coaches
· Erin Marks – is entering her third year diving at Old Dominion, has coached in Northern Virginia as an assistant and head summer league coach.
· Tommy Dingus – is entering his sophomore year at Old Dominion, was an assistant summer league diving coach this past year.
All coaches are all AAU registered coaches!
<![if !vml]><![endif]>
1441 Debbs Lane
Chesapeake, VA 23320
Phone (757) 436-7067
Cell (757) 409-8607